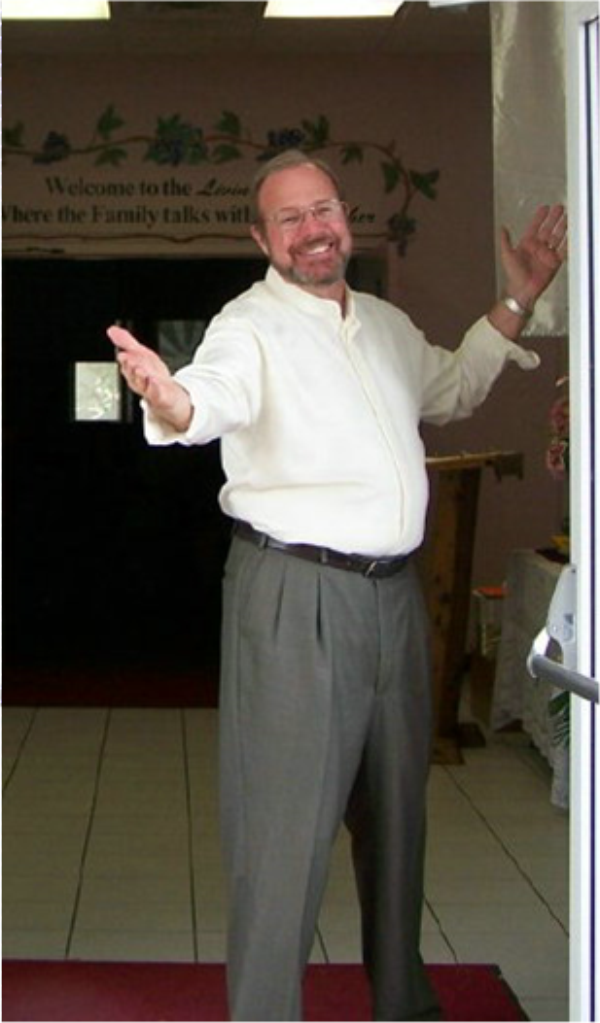 May I personally welcome you to the Web site of one of the very best churches you could ever attend. We really are the "Biggest Small Church" in Central Florida. With membership in the 250 range, we are small enough to be a 'small church' that knows each other and cares about each other. On the other hand, we are big enough through the gifts of the Holy Spirit and the 'change the world for Jesus' attitude of those 250 Believers. Make no mistake, numbers are indeed important. They are important because they represent souls being 'saved' into the Kingdom of the Almighty God. They become drastically less important whenever they begin to represent some feather in a preachers cap or a 'newly' instituted growth program.
We are a 'church planting' church. We would rather participate in the 'founding of ten storefront' churches of 50 souls each, with a Pastor hot after God, than construct our own mega-church.
Is it time to come and experience real personal and caring ministry on your life? If you answered that question in the affirmative,why not come and just give God a chance to minister to you in a special and unique way at the Faith Harvest.We are totally honored to be able to share Jesus' messages, thoughts and salvation with you and with your children.
Thank You,
Pastor Bill Kenna