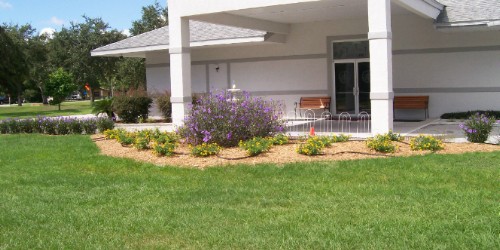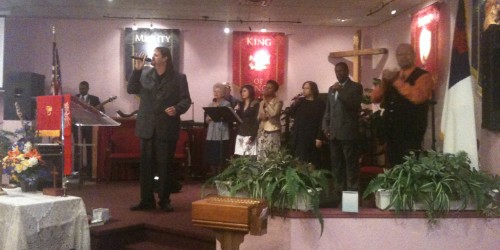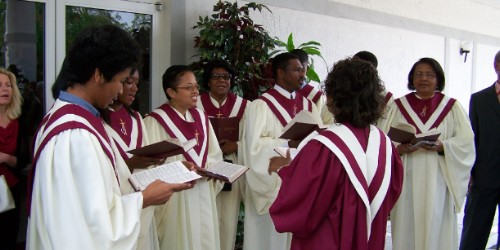 Welcome to Faith Harvest Online

Pastor WILLIAM DAVID KENNA
(February 18, 1943-October 31, 2020)
---
William David Kenna began
his journey in life on February 18, 1943.
He was the eldest son of William John Kenna and his wife Mildred Pearson
Kenna. He was born in Pittsburg,
Pennsylvania but lived much of his young life in West Virginia.
At the age of 18, William ("Bill") Kenna joined the US Marine
Corp, where he served for six years, and then another four years in the Air
Force.
He married Janelle ("Jennie") Lane, his beloved wife of 56
years, on June 12, 1964 while in the Marine Corp. As a young husband, William continued serving
in the military; he completed two tours in Vietnam. He was deployed during the birth of his first
child, Dawn and did not meet her until she was six months old. William and Janelle had two more children,
their sons Scott, and Kevin.
With a hunger for education, Pastor Kenna, completed his BA
degree from Barry University and later earned a Masters' Degree. He was an avid reader and a life-long learner.
After completing 10 years in the Armed forces, William trained
to be an Air Traffic Controller and worked for the Federal Aviation
Administration. He retired after 30
years of service. He also worked with
the U.S. government in the Civil Rights Department where he defended the civil
rights of all government employees. His
conviction has always been that all people should be treated equally. Prior to retirement from the Government, William
accepted Christ as his Lord and Savior. With
a hunger for souls, he answered the call to ministry, completed the ministerial
program and became a Pastor.
Pastor Bill and Janelle continued to serve in several
churches. His hunger for souls produced
a vision for a church that would impact and change lives for eternity. In
1988 he and his bride ("Jennie") founded Faith Harvest Worship Center. After renting for several years, God made the
way for them to purchase the property we now call the Faith Harvest Campus. Since the initial purchase, five buildings
have been added, enabling the start of a private Christian school. In the recent 10 years, his passion for
education inspired him to complete his Doctorate Degree, setting a true example
for the scholars of the academy.
During his time as Senior Pastor, God gave him visions of
joining with other ministries to make a difference around the world. He and our missions team went to Guayaquil, Ecuador
at least six times. He partnered with a local church in Guayaquil to purchase
land. After the land was purchased, he and the team helped to build a church
and school. He also partnered with Open
Door Ministries in Honduras. The team visited approximately three times and assisted
in removing children (primarily girls) from dangerous, abusive situations. This
enabled them to live in a residential center, where they could be safe and be
educated. Again, driven by his vision
for souls, Pastor Bill saw the need for a chapel in the residential center.
While in Honduras, the team also assisted with taking food and basic products
to impoverished locals. They also joined
together to help at feeding stations and assisted in a drive to provide basic
medical care to the local residents. Following
the devastating earthquake of 2010 in Haiti, Pastor Bill left the comforts of home
to assist in meeting the needs of earthquake victims.
Years later, driven by his desire to partner with other
ministries, he also developed a relationship with Dr. Charles Checkwa, a fellow
minister, who sees devastation around the world as a call to help. Pastor continued
to pray and help support the efforts of Dr. Chekwa's ministry to provide food and
minister to the spiritual needs of widows in Africa.
As a believer in the Sanctity of Life, Pastor Bill had a
vision to open a Pregnancy Center that will give an alternative to expectant
mothers who might be considering abortion. In the last six years, Faith Harvest
purchased the adjacent two acres of land with the house. The house was
converted into a pregnancy center that provides counseling, sonograms, baby
supplies, education, and other resources. After much prayer, God sent the right
person to run the center. Currently, Faith Harvest is partnering with Beyond
Pregnancy Care as one of Pastor's last completed visions.
Pastor Bill transitioned to Heaven on October 31,
2020.
He leaves behind his loving wife
Janelle ("Jennie"), his daughter Dawn and her husband Brad, son Scott and his wife Tressa and son Kevin
and his wife Nikki. He is also survived by Grandchildren: Scottie, Courtney (and her husband
Chad), Christyn, Noah (and his wife Aionie), Jordan, Brendon, Sean, Jarad, and Shannon;
step-granddaughter Devyn, and his first Great-Granddaughter, Charlotte. His first Great-Grandson Killian David Kenna
is expected in early 2021.
Pastor Bill has
three living brothers Dennis, Richard, and Brian. He also leaves behind numerous extended
family members, and countless friends.
Although he will not be here physically to oversee future
outreaches, and ministry additions; he is, and will be with us in spirit. Pastor William David Kenna has left a legacy
of love.
Our earthly shepherd has joined the Great Shepherd in his
heavenly kingdom. He will be greatly
missed, but we will see him again one day!
Pastor Bill would want us to remember: "To be absent from
the body is to be present with the Lord."
His vision and his church will continue in God's work until
the return of Christ.